Gayle Mill Trust | Latest News
Gayle Mill Christmas Fayre on Saturday 23rd November 2019 at Gayle Institute from 10.00am to 4.30pm  Adults entry £2.50 includes a glass of mulled wine and a homemade mince pie, children 16 and under free of charge.

Free shuttle bus service from Gayle, Hawes and the Dales Countryside Museum.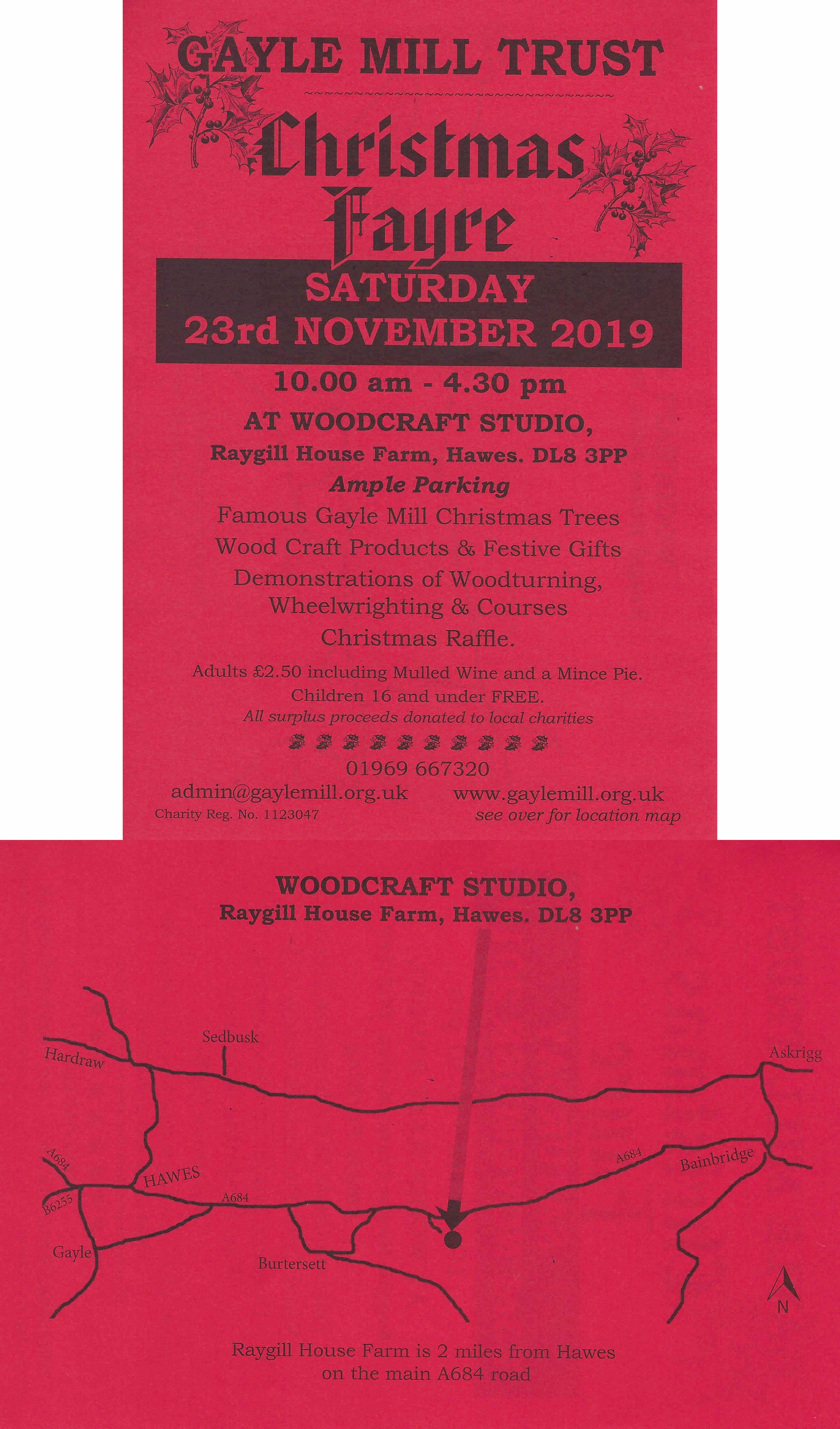 To download your own Christmas Fayre leaflet click here


Gayle Mill Trust timber and woodworking services
Despite recent reports in the media that the North of England Civic Trust (NECT) is closing Gayle Mill for an unspecified period and for no clear reason, we wish to assure everyone it will be business as usual for the timber and woodworking team of Gayle Mill Trust (GMT).  We hold substantial stocks of locally sourced British timbers and will continue to add to these.  GMT owns a comprehensive collection of modern woodworking machines and will continue to use these off-site.
Whether you require fire-wood or timber, tailor-made gates or fencing, bespoke wooden items or an unusual gift for that special person, please be assured that the Gayle Mill team remains ready to oblige.
Although we shall not be available at Gayle Mill for the foreseeable future, we can be still be contacted via
e-mail: This email address is being protected from spambots. You need JavaScript enabled to view it.
landline telephone:  01969 667 320  Calls will be diverted to GMT 
We thank you for your custom in the past and hope we may continue to satisfy your timber and woodworking needs into the future.
As the situation evolves, news updates will be posted